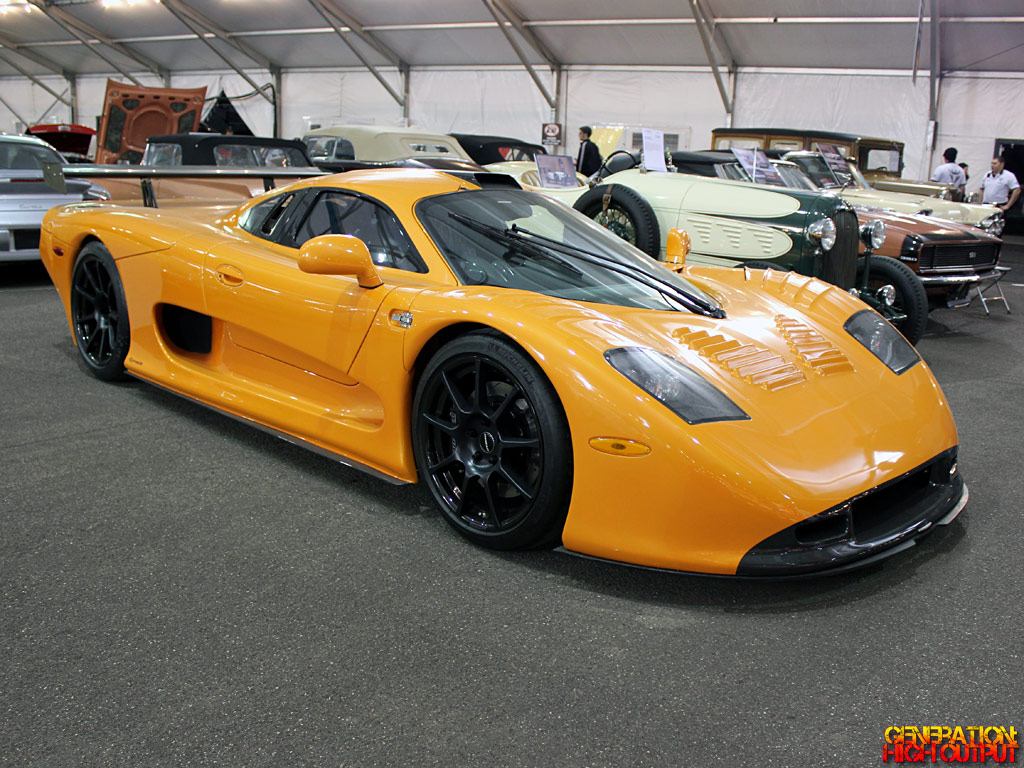 One of my favorite things about Barrett-Jackson is coming across all of the weird, limited-production, boutique cars that you just never see anywhere else. The Mosler Raptor GTR is a perfect example of this.
Started in the mid-1980s, Mosler Automotive has been the side project of hedge fund manager Warren Mosler. Unfortunately, the company seems to have dissolved in 2013. The Riviera Beach, Florida-based company made a variety of cars for the street and for the track, and one of these was the Raptor GTR.
The first thing you'll notice about the car is its intense orange color. This one is finished in Lamborghini orange, and according to the auction notes it is the first Raptor GTR the company built. It's also a very large car, and while I couldn't find the exact dimensions online, visually it reminded me of a Saleen S7 or a Jaguar XJ220 (especially with those deep air vents on either side!).
The car's performance is every bit as outrageous as its color and its size would lead you to believe. This beast has a twin-turbo V8 LS7 engine producing 1,200 horsepower, mated to a Getrag 6-speed manual transmission. If you can get traction, the company claims a 0 to 60 time of just 2.5 seconds!
Oh, I probably should have mentioned that the whole car only weighs 2,350 lbs. To put that in perspective, it weighs 430 lbs less than a Chevrolet Cobalt! This is because the Raptor GTR's body is constructed of two layers of carbon fiber with a layer of Kevlar in between. It is both enormously powerful and unbelievably light.
While it has air conditioning, power windows, and power locks, the Raptor GTR is definitely a track day car. It's got adjustable shocks at all 4 corners plus 6-piston brakes up front and 4-piston brakes in the rear, clamping down on 14″ rotors. That's a bit excessive for running out to get coffee, but perfect for shutting down Porsche 911s at your local motorsports club track.
So, what does it cost to get into this orange inferno of horsepower and noise? Well, another interesting tidbit about this car is that it appeared on a short-lived NBC game show called "It's Worth What?" back in 2009. The car was valued at $450,000 – a big chunk of change! The car sold for $268,800 at Barrett-Jackson 2014, which is pretty impressive considering the CarFax report indicated it was involved in an accident in 2011.
Much like its competitors Noble, Rossion, and Saleen, the Mosler Raptor GTR has an interesting and tumultuous history behind it. While it doesn't have the heritage of a Ferrari or Lamborghini, the Mosler is definitely a stand-out car in its own right.
---