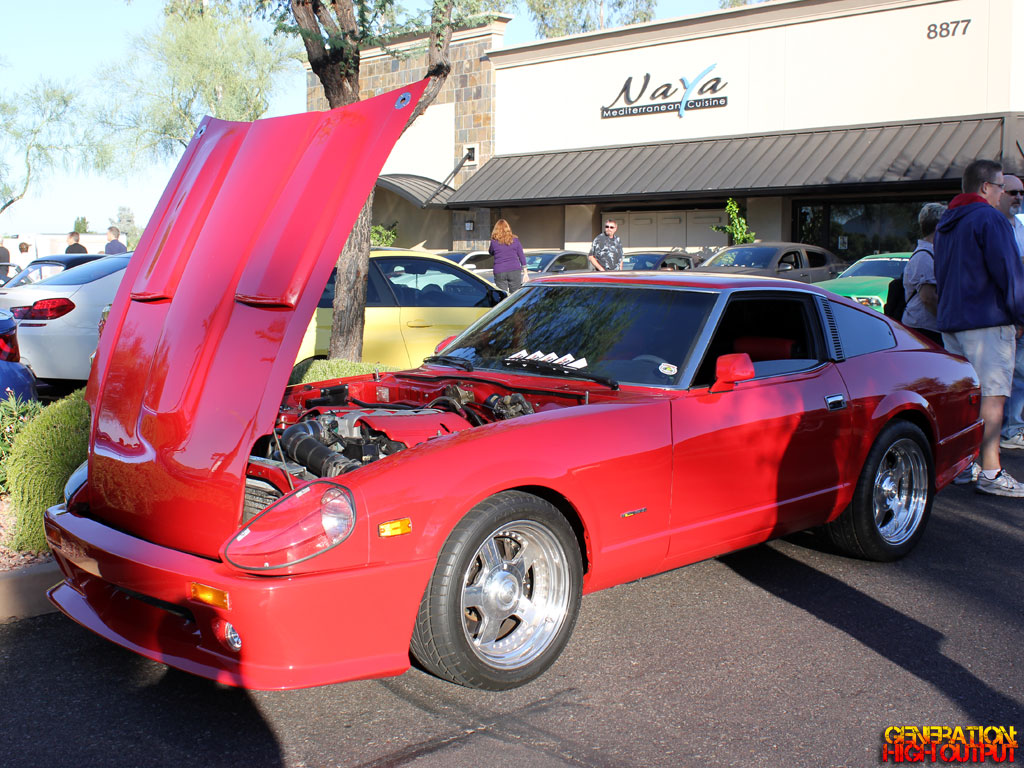 For the second post in our series of engine swaps, I bring you this Datsun 280ZX with the rumble of a Chevrolet LS1 engine! Somebody really took their time and effort to make this an all-around fun car.
Besides the engine, this car has also been upgraded with Wilwood disc brakes, a nice stereo, custom gauges, and other comforts. The body looks sharp in red with chrome trim and a subtle body kit on the front and rear.
By the looks of it, this car also holds its own around corners. It's lowered on a set of nice wide tires, and I also spied a set of adjustable camber plates sticking out from the front shock towers.
This car is the perfect balance of a track day/weekend car that could also be a daily driver. My hat goes off to the owner of this super clean ride.
---