Iso was an Italian automobile manufacturer that dates back to 1939. They began as an appliance manufacturer, and in 1948 began building motorcycles. In 1953 the company unveiled its first car: the Isetta, famously known as the "bubble car." They licensed the design to several manufacturers including BMW, who went on to mass produce the car to worldwide fame.
In the early 1960s, Iso entered the sports car market with their first model, the Rivolta. They would later produce the Grifo, Fidia, and Lele models. All of these were low volume production cars, with just a few hundred examples built of each model.
Approximate Production Numbers:
Iso Rivolta: 797 units
Iso Grifo: 413 units
Iso Fidia: 192 units
Iso Lele: 285 units
Iso automobiles combined beautiful Italian design with powerful American engines from Chevrolet and Ford. They were expensive and luxurious models for the rich and famous. The Fidia S4 sedan briefly held the title of World's Fastest Sedan in the late 1960s. Unfortunately, the market for gas guzzling luxury automobiles evaporated after the 1973 oil crisis, and the company ceased operations permanently in 1974.
I have something of a soft spot for these niche Italian cars, which are much less known than brands like Lamborghini, Ferrari, and Fiat. Regular readers of this site may have even seen my previous posts about the Iso Lele and Iso Fidia S4 in the past. You can imagine my surprise when I walked into the Griot's Garage booth at the 2019 SEMA Show and saw this gorgeous Iso Rivolta IR 300 coupe. It was a rare sight at an event that is dominated by American muscle cars like the Chevrolet Camaro and Ford Mustang.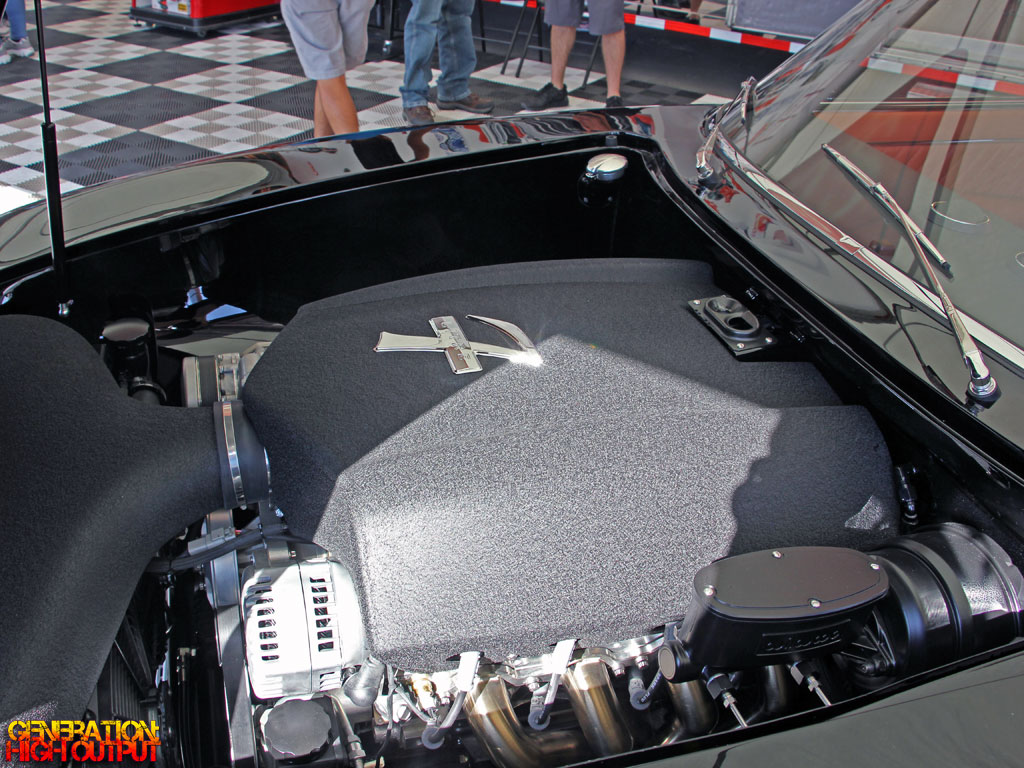 This particular car belongs to Richard Griot, who founded Griot's Garage in his home garage in 1988. Griot's Garage has grown to become a powerhouse brand that offers wash, polish, wax, and other automotive detailing products. This 1967 Iso Rivolta has received a full restoration by J&L Fabricating of Puyallup, WA.
Back in 1967, the Rivolta coupe was offered with two engine choices: a Chevrolet small block V8 making either 300 or 340 horsepower. This car has been upgraded with a GM Connect and Cruise LS7 7.0L V8 engine, which produces 505 horsepower. It is coupled to a Tremec T-56 Magnum 6-speed manual gearbox.
The car has been given a full resto-mod treatment, which means that it does more than just go fast in a straight line. It can also handle corners like a modern car, thanks to an Art Morrison suspension and rear subframe with Camaro rear end. Brakes have also been upgraded to Wilwood 13-inch disc brakes.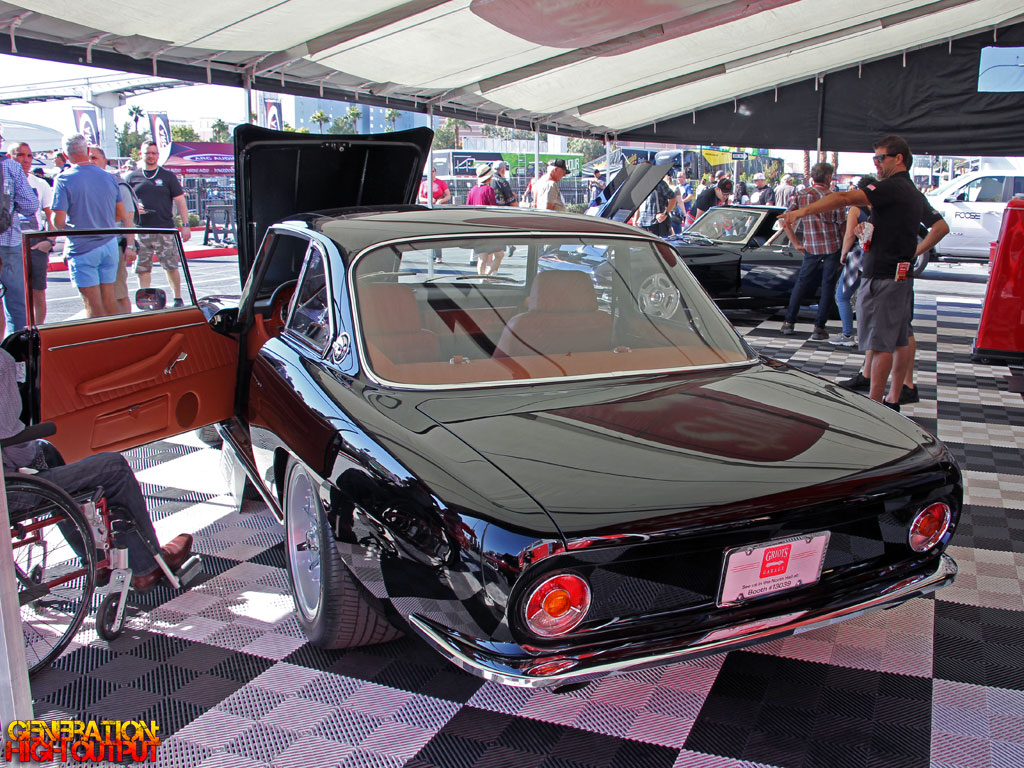 The car rides on a set of EVOD Industries 17-inch custom wheels wrapped in Pirelli P-Zero tires, which measure 235/50-17 up front and 285/40-17 in the rear. Other upgrades include a Borla custom exhaust, a gorgeous interior, and a PPG Black paint job done by Jon Beyers Customs.
While it may have looked unfamiliar to the Chevy and Ford guys, this car is essentially an American muscle car in an Italian suit. I really enjoyed seeing this car at the SEMA Show and applaud the owner for building something different than yet another Camaro or Corvette.
1967 Iso Rivolta IR 300 Coupe Specs:
Builder: J&L Fabricating, Puyallup, WA
Owner: Richard Griot
Paint: Jon Beyers Customs – PPG Black
Body and Assembly: J&L Fabricating
Engine and Transmission: GM Connect & Cruise LS7 V8 Engine, Tremec T56 Magnum 6-speed Manual
Suspension: Art Morrison suspension and rear subframe with Camaro rear end
Brakes: Wilwood 13-inch disc brakes
Wheels: EVOD Industries 17-inch custom wheels
Tires: Pirelli P-Zero tires, 235/50-17 front, 285/40-17 rear
Exhaust: Borla exhaust