There are a lot of folks out there who would love to own a supercar, but don't have that kind of money.
For those seeking a car with exotic looks on a budget, the Vaydor Supercar may be the answer you are looking for. The Vaydor is a front-engine sports car that utilizes a 2003-07 Infiniti G35 coupe as a donor car.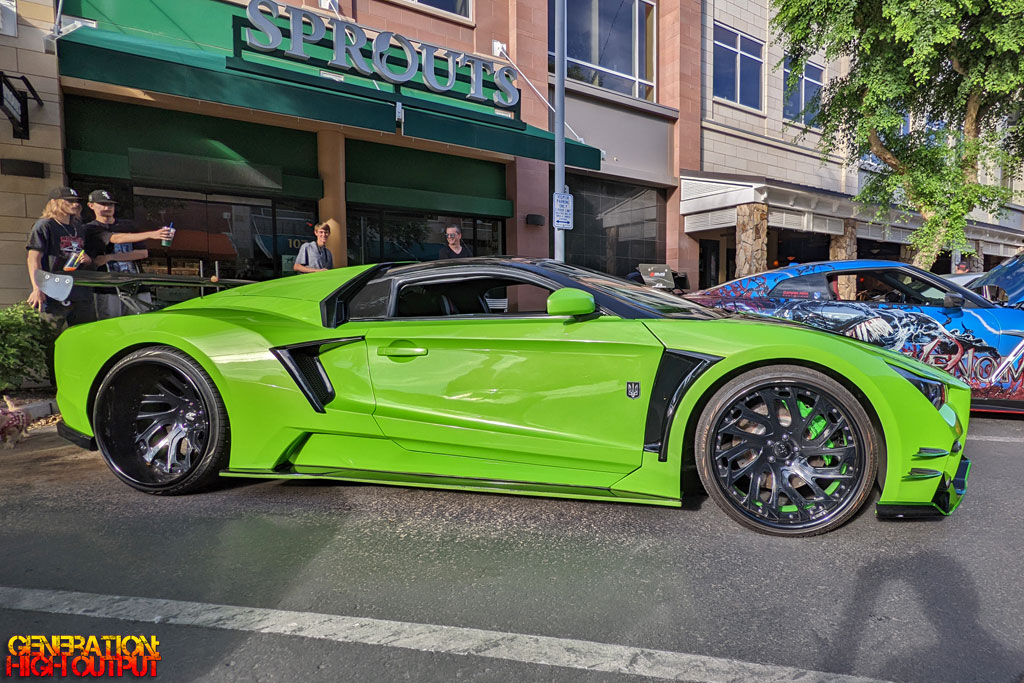 The Vaydor made its debut in 2013 at the SEMA Show in Las Vegas. Designed by Matt McEntegart, the car is offered as a coupe or as a hardtop convertible. Matt later sold the Vaydor name to an investment group in 2018 who continues to manufacture and market the cars today. The fiberglass bodies are manufactured by Custom Crafted Cars in St. Petersburg, Florida.
The Vaydor bodykit is available for DIY builds starting at $16,000 for the exterior body components, doors, and roll cage. The kit can be purchased as a coupe or as a convertible. Interior kits are also available for $5,500 as of the time of this writing.
The company provides support to builders and includes instructions on dismantling the donor car, welding in the roll cage, and fitting the body panels. However, the paint and bodywork, wheels and tires, and any upgrades to suspension or braking are all at the builder's expense.
If building your own car is not a challenge that excites you, you'll be glad to hear that you can also custom order a Vaydor to your exact specifications. Complete turn-key cars are offered by Custom Crafted Cars, with build times taking approximately 6 months. The turn-key cars include a 650 horsepower LT4 supercharged V8 engine and have manual or automatic transmission options.
I saw this Vaydor supercar at my local Highline Autos Cars and Coffee event in Phoenix on August 6, 2022. Looking sharp in lime green with black accents, the car drew a lot of attention from onlookers.
This car has its own headlamps and taillamps, which are not sourced from another vehicle as with some other cars sold as kits. This gives the car a very unique look and causes even seasoned automotive enthusiasts to pause for a closer look. The owner will be forever answering the question at every gas pump, stop light, and car show: "What is it?"
Custom touches include a Sparco steering wheel, racing seats with Tanaka harnesses, carbon fiber canards on the front bumper, forged wheels with Lionhart tires.
The front, rear, and fender emblems on the car have been replaced with the coat of arms of Ukraine, featuring the "Tryzub" or trident symbol which represents freedom.
No idea if this car is using the stock Nissan VQ 3.5L V6 engine or if it has been swapped with something else. If you know more information about this car, please post a comment and let us know!
---