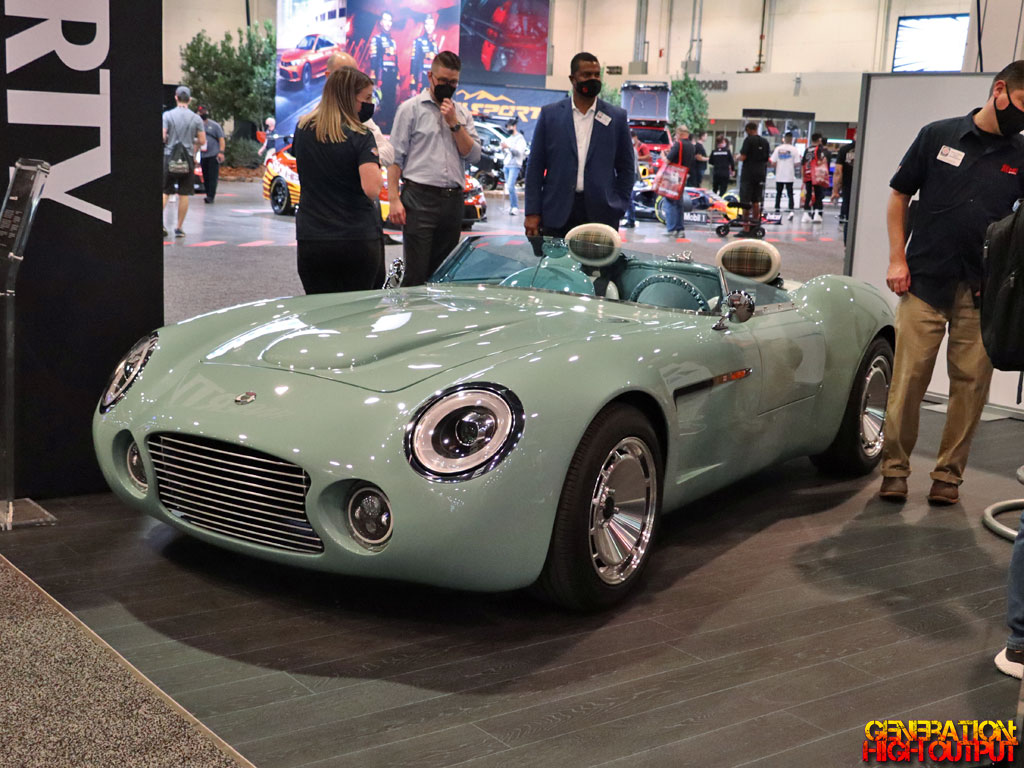 Drew Scott is one half of the famous duo "Property Brothers" which he has co-hosted with his twin brother Jonathan for 14 seasons on HGTV. The popularity of the series has inspired a number of spin-offs and specials, all of them centered on renovating houses.
In a two-hour special that will air on Discovery+ on Saturday, December 18, 2021, we will see a different side of Drew as he pursues another of his passions beyond house flipping. Called Drew Scott's Dream Car, the special will show Drew Scott teaming up with master mechanic and builder Art Anstead to build his dream car.
I saw the finished vehicle on display at the Hagerty Automotive booth at the 2021 SEMA Show in Las Vegas. Let's take a quick tour of this very unique car.

It's called the Lanark DS and it is a two-seater roadster which was inspired by European sports cars of the 1950s and 1960s. The car is a one-off built using a one piece composite body shell over a custom tubular space frame chassis. The finished car weighs 2,600 lbs (1200 kg).

The car's powertrain is sourced from a Tesla, meaning this is a fully electric car. It will launch the little car from 0-60 mph in 2.9 seconds with a top speed of 150 mph and a redline of 18,000 rpm. The 220 kW motor produces the equivalent of 294 hp with 245 lb-ft at the motor and 2200+ lb-ft at the wheel. The car reportedly has a range of 300 miles, enough to drive from Los Angeles to Las Vegas before needing a recharge.

The car also has 4-wheel disc brakes, adjustable coilovers and a double wishbone suspension setup. The exterior is finished in a unique blue-green aqua color.
I like this little car. The doors and rear haunches remind me of a Kaiser Darrin, but I can also see the influence of European cars like OSCA, Lancia, Ferrari, and others in the front end. The wrap-around windshield is a very cool style element.
With the Tesla powertrain, it sounds like this car will be very quick once you mash the pedal to the floor. What are your thoughts on this one-off Lanark DS?